Executive Leadership Coach Alesia Latson…

Helping Organizations Achieve Greatness
An organization's success hinges on the strength of its leadership.
Successful business leaders understand their company's goals and know how to influence others to reach them. They form productive, dedicated teams that produce unprecedented growth for your company.
If your organization could benefit from increased employee productivity and job satisfaction, a customized executive leadership coaching program by Alesia Latson can help.
Take Your Organization's Leadership to the Next Level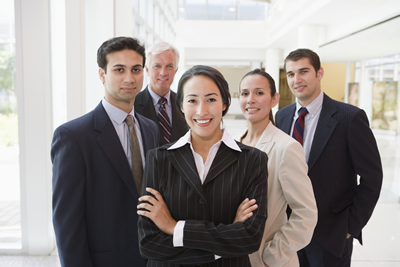 Alesia creates customized programs to make individual and team leaders even more effective. Her comprehensive approach focuses on the needs of both the leader and the organization.
Alesia will help your organization's leaders develop the skills needed to create impact, positively influence others, and achieve key business goals.
Leadership Coaching For:
Directors
C-Suite executives
Long-term employees
New employees
High-potential stars
I firmly believe that no one wakes up and says, "Today I am going to create conditions that will make my staff feel dissatisfied, disconnected and miserable." Unfortunately, even if it's not intentional, sometimes that's exactly what happens. By coaching managers and leaders at all levels and in a variety of organizations and industries,
I have learned great respect for the dedication, focus and commitment that it takes to manage people.
That's why I collaborate with several
partners and contributors
to
help executives and managers create work environments where their people can truly do the best work of their lives.
The outcomes are structures and practices that produce strong leaders, teams and team members who are committed and produce remarkable results.
Alesia
Managing others requires tact, diplomacy, and patience. None of those are easy skills to master, but Alesia Latson can guide you to success, and help you become a leader you'd want to work for.
Even the greatest team needs a coach. TEAMUP℠ is a research-based approach to team coaching. The program focuses on both the individual and group levels, and helps executives function more effectively together.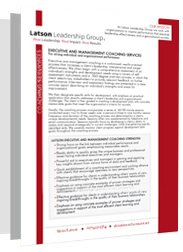 Coaching Service One Sheet
PDF Download, 617kb
What People Are Saying
We engaged Alesia as a complement to our technically oriented leadership development program for high potential leaders… Alesia offered depth and breadth of content about the more subjective areas of leadership, transformed their perceptions, and helped them become more confident about growing as leaders in their own way. She made the art of leadership become less intimidating to them.

—C. Manfredi, Trane
Alesia… has worked with our accounting and audit divisions as an individual and team coach. I love that she brings herself to the table, using her own words and sharing examples from her own life to make the material real. When she works with a group, it doesn't feel like a textbook lesson. …To me Alesia is a teacher at heart. She helps people think through issues or situations, but doesn't give them the solution.

—M. de Ste. Croix, Leading Investments Company