About Leadership and Organizational Development Expert Alesia Latson
Education and Experience to Help Your Organization Succeed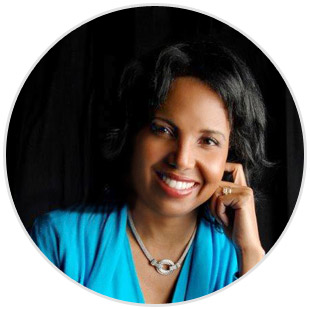 Alesia Latson, Founder and CEO of Latson Leadership Group has been studying and practicing the art and science of leadership and organizational development for over 20 years. She's held management and organizational development roles in Fortune 100 financial services organizations, healthcare and for the federal government.
Alesia has helped hundreds of leaders at all levels expand their management and leadership effectiveness. She provides principles, programs, and systems that improve productivity and enhance workplace culture.
Alesia received her M.A. in Training and Development from Lesley University and her B.A. in psychology from the University of Illinois. Based in Boston, she is a former adjunct faculty member of Lesley University and Bentley College and is currently a faculty member at St. Joseph's University.
Leadership Speaker
As a speaker, Alesia is known for her ability to quickly get to the heart of the matter and identify the actions needed to create the desired results.
She is a frequent guest speaker for Fortune 500 organizations. Alesia has also presented at Babson Executive Education, MIT Sloan School of Business, Simmons School of Management, Boston College and the University of Michigan Ross Business School. She also served as an executive coach in Harvard University's Professional Leadership Development Program.
Executive Coach
Alesia has helped hundreds of leaders at all levels expand their management skills and increase their leadership effectiveness. She is appreciated for her insight, creativity, and her exceptional skills as a facilitator and coach.
Management Consultant
Alesia's depth of experience working with senior leaders allows her to offer solutions for personal and organizational success. Her perspective is truly a global one—Alesia has worked with clients in Argentina, Brazil, Mexico, England, Canada, Switzerland, France, China, Korea, Hong Kong and Singapore.
Expert Author
Alesia is co-author of More Time for You: A Powerful System to Organize Your Work and Get Things Done.