The Organization Workshop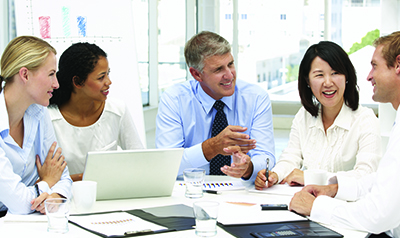 You won't find tips for organizing your office supplies here. The Organization Workshop gives your employees a new way of looking at how people in an organization work together.
This organizational development workshop stems from Barry Oshry's theory of Systems Leadership, which is based on over 30 years of work and study. The theory states that most work roles are categorized as Tops, Middles, Bottoms, or Customers, and these roles are all interdependent.
Alesia shows participants how to focus on this system of work roles when problems arise, rather than blaming individuals. She explains how everything an employee does can have a positive or negative impact on the rest of the process. This helps workers to take ownership and do their best work.
The Organization Workshop de-personalizes the conflicts, issues and challenges that can stand in the way of your organization's success. Your employees will learn to see conflict coming, address it quickly, and get back to doing their best work.
Key Features
One-day program
Unique, immersive, experiential exercises
Designed for 20-50 participants per session
Adjustments can be made for larger groups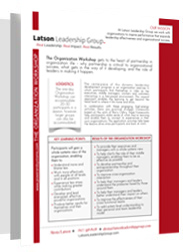 Download The Organization Workshop OneSheet
PDF Download, 628kb